Login
Log in if you have an account
Dont have an account? Register
Five things you need to throw a beautiful brunch
05 Jun 2021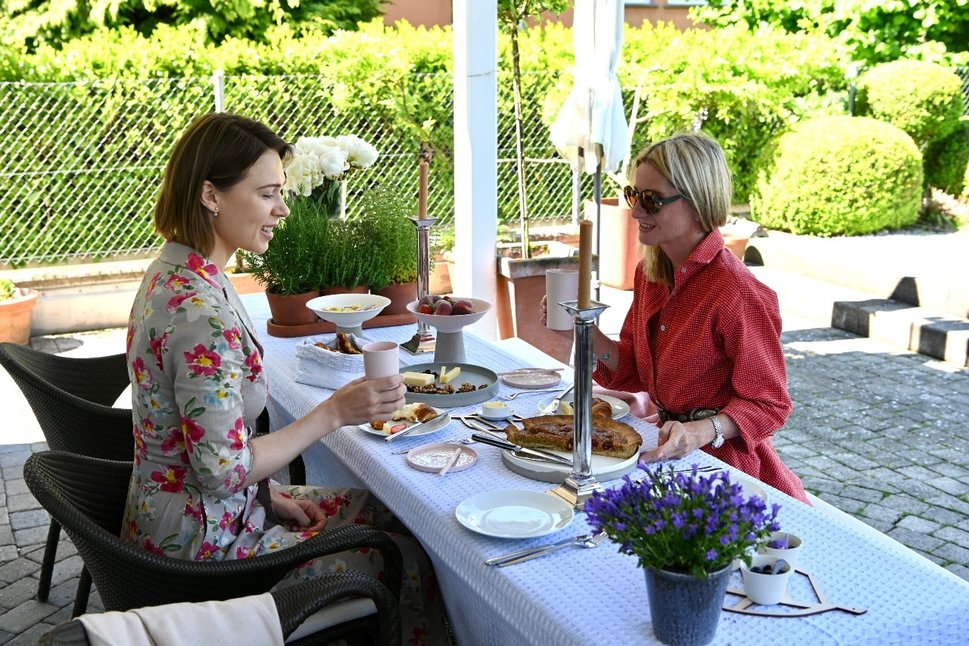 Planning a brunch can sometimes feel overwhelming. What should I cook (or after a year of ordering Uber Eats, what can I cook?) Should I get fresh flowers? And most importantly, how can I make sure that I do not have to wake up at 6am to start with the preparations?
Here are the five things that help us throw a beautiful brunch every time:
Plan a menu
Put together a list of "hit dishes" you nail every time, regardless how much sleep you get the night before. These dishes should not take more than 30 min to prepare. Now, pick one that fits your brunch and plan the rest of the menu, including beverages, around it. I have a great recipe for a shakshuka that takes no time at all. To complement it, I like to get a selection of cold cuts (definitely chorizo), fresh cheeses (always feta) and sourdough, and prepare a Birchermüsli with a middle eastern twist.
Put some music on
Music can either make or break the ambiance you want to create for your brunch. Swiss folk music may work well on August 1st and heavy metal with your Finnish friends (just kidding!). Spotify has lots of great options or you could always create your own playlist too.  
Dress your table
Pick a simple palette that complements your home décor and get at least one set of a tablecloth, a few placemats and napkins made of natural fabrics, like linen. Adding fresh flowers, a few decorative trivets, and candles to this set-up can totally transform the table. OK, candles in the morning may sound weird but get a pair of pastel-coloured candles that complement the colour palette and give it a try. If you hate it, you can always save them for dinner instead.
Also, if you are sitting outside and it is still a bit chilly, place a few throws on your guests' chairs.
Check out our selection of linen-cotton tablecloths, wooden trivets and pure alpaca throws here.
Get a few special ceramics
A few high-quality ceramics, like porcelain bowls or platters can really make plating your food a delight. We always eat first with our eyes first, so opt for single tones that work with a broad range of colours. In addition to the classics like white, grey, why not consider black? This really makes lime green, citrus yellow and raspberry red pop.
Need inspiration? Check out these beautiful handmade ceramics here.
Relax and pour yourself a glass of bubbly
Your guests will only have a good time if you are having a good time yourself, so follow these tips to streamline your brunch and spend more time chatting with your friends. At the end of the day, the most important thing is company, so smile, pour your guests and yourself a glass of bubbly and enjoy.
Photo by: FunkyForty