Login
Log in if you have an account
Dont have an account? Register
Introducing Kadi Veesaar Jewellery
20 Sep 2020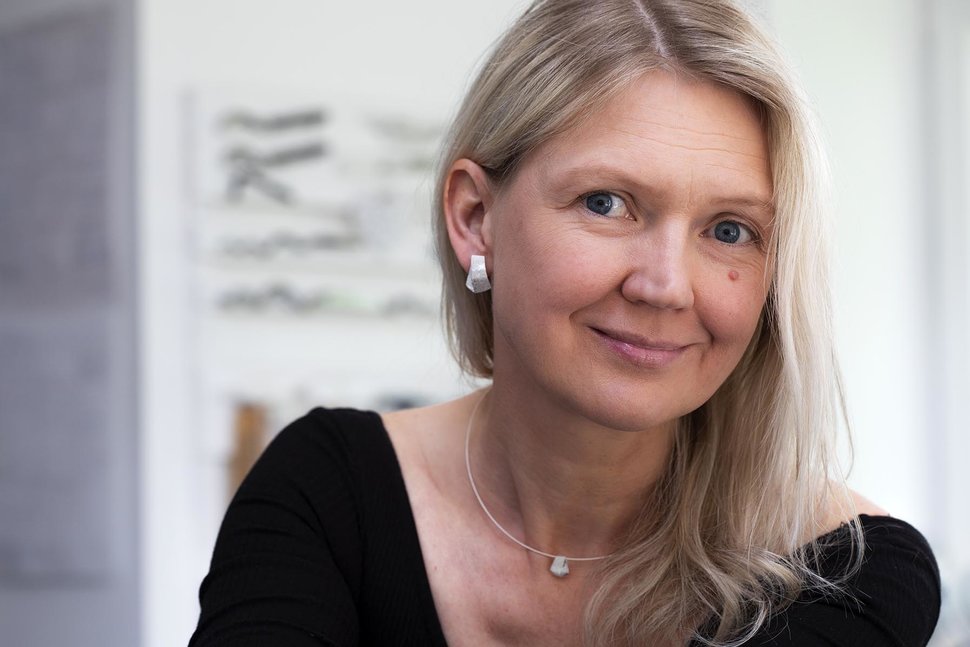 My first experience with Kadi Veesaar's jewellery was at Christmas when my brother bought me a beautiful pair of Sugartwists as a present. I loved the long and twisted shapes, the striking cobalt blue colour and the bold copper contrast. I wore them nearly every night until (and including) New Year's Eve. While pregnant with Henri (my 3-month old son), I put them on when I was feeling particularly big and bloated, because you see earrings do not discriminate (unlike your jeans). So, when Laura and I decided to launch our online shop, I knew we had to get our hands on Kadi's Sugartwists.
Kadi is based in a small Estonian town, around 200 km south from the country's capital, Tallinn. Her home and studio are surrounded by thick green forests and yellow fields, far from large city crowds. Basically, she has been social distancing long before it was en vogue.
Her road to becoming a jewellery designer has been a long and twisty one. While studying to become a menswear tailor, Kadi developed a keen interest in computers. This enthusiasm led to a master's degree in Computer Science and a 15-year long career in IT at the Estonian Ministry of Finance and Skype, among others. Despite a successful career, the initial enthusiasm waned over time. Fed up with the long hours and seemingly unenjoyable work, Kadi dreamed of one day returning to working on something more tangible, something that brings joy not only to her, but also to other people. So, she did what any single mom with a full-time job would do, she started taking evening courses focused on accessory design and practiced at night until she mastered the techniques and technology of her discipline.
Two years later, in 2016, Kadi decided to take a three-month sabbatical from Skype and never returned. This marked the start of Kadi Veesaar Jewellery. Success did not come overnight; the first years were filled with hard work and painful life lessons. Lessons on how to optimize production of unique handmade designs, on how to price designs fairly, but not "out of the market", and on how to balance time between family and work (spoiler alert: it is VERY difficult, even today). These lessons have shaped the Kadi Veesaar Jewellery brand to what it is today – unique, feminine, playful, sophisticated, and above all uncompromisingly high-quality. Kadi has found her niche and no longer seeks to appeal to everyone. Rather, she embraces the fact that many of her designs are unique, often never to be repeated. After all, it is the process of making a piece of accessory, playing around with different materials, textures and colours that inspires her designs.
So, what is next for Kadi Veesaar Jewellery? It seems that after many years, Kadi may be returning to her roots of clothes making. Inspired by her role model, Issey Miyake, we can probably expect her to fully embrace technology-driven, zero-waste methodology and feminine, yet simple shapes. But that is still to come…For now, Kadi is satisfied with the growing success of her designs after years of hard work and waking up with a sense of purpose and fulfillment from working on what she truly loves – the art of jewellery making.